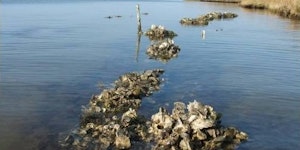 Training Workshop: Engineering, Design, and Implementation of Natural Infrastructure for Hampton Roads
The American Shore and Beach Preservation Association, Association of State Floodplain Managers, Chesapeake Bay Foundation, Environmental Defense Fund, Old Dominion University, Virginia Institute of Marine Science and Wetlands Watch, are pleased to announce a two-day training workshop on engineering, designing and implementing natural coastal infrastructure for the Hampton Roads area of Virginia. A special thank you for the support from the Slover Foundation for this event. The workshop aims to enhance local government and private sector capacity to incorporate natural coastal infrastructure (a.k.a. living shorelines) as part of regional plans to cope with sea level rise and expected increased storm hazards.
Who should attend and why?
Engineering, design and planning professionals from firms working in and around Hampton Roads, as well as national firms interested in working in southeast Virginia, who want to learn about the rapidly evolving fields of natural coastal infrastructure design and valuation of natural infrastructure co-benefits (such as wave attenuation, erosion protection, water quality improvement, and recreation).
Representatives of local and regional agencies will increase their understanding of the risk reduction performance of natural infrastructure and how it can complement existing efforts to reduce flooding and improve water quality.