Custom Painted Rain Barrel
00018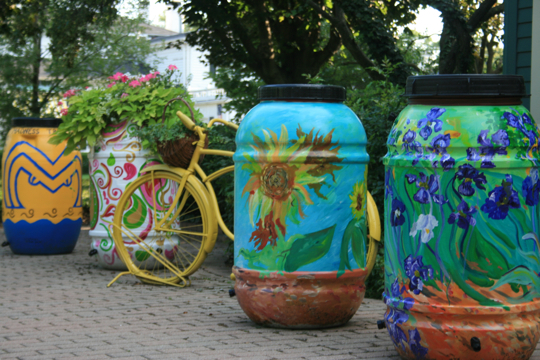 Collecting rainwater for use during dry months in rain barrels or other depositories is an ancient and traditional practice. Historical records show that rainwater was collected in simple clay containers as far back as 2,000 years ago in Thailand, and throughout other areas of the world after that. With the rising price of municipal water and drought restrictions now facing much of the United States during the summer months, more and more homeowners in our own modern society are turning to the harvesting of rainwater to save money and protect this precious natural resource.
Purchase one of our ECO Art rainbarrels and procceeds go to our youth Leadership and Environmnetal Ambassador Program (LEAP).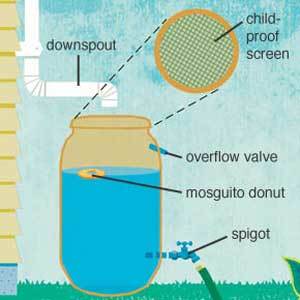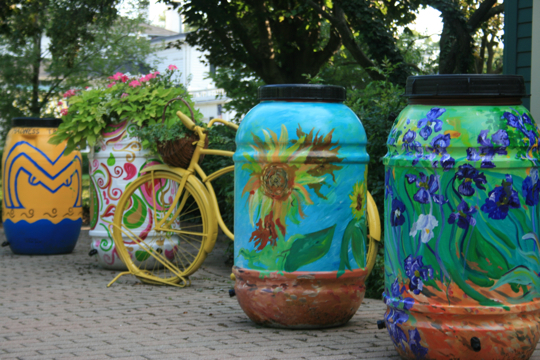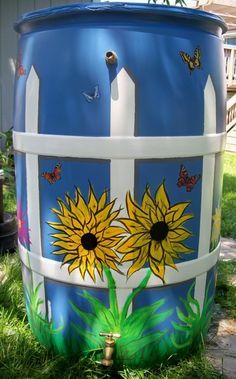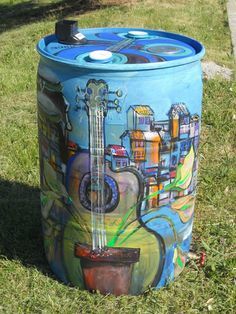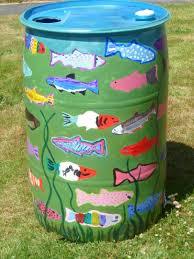 Browse from our categories below.