CSA- Community Supported Agriculture
20000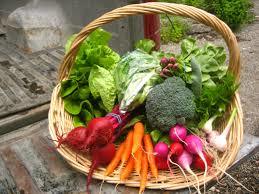 Our community supported agriculture program is year round. There are four 12-week subscription periods offered - Winter, Spring, Summer and Fall. CSAs are picked up at one of the Market locations. Read more about what a CSA is here.
Example basket includes;
3 Large Cucumbers
1/2 lb.Tomatoes
1 lb Carrots
1 lb. Onions
1 Bunch of Mixed Greens
** Wild card pick of the basket (Choose from a diverse selection of vegetables like eggplant, okra, broccoli, squash and more up to 1 lb. List avaible at checkout)
Membership
One Time (0) Annual (265)
Browse from our categories below.