Join us for our annual board meeting the 3rd Tuesday of every October 6-7pm as we delve into our programs, projects, initiatives and plan for the road ahead. Interested in joining our team or being part of one of our community task forces?
Travel safe & remember to invest wisely with your time, talent & treasure!
Vertical Pallet Planter
00016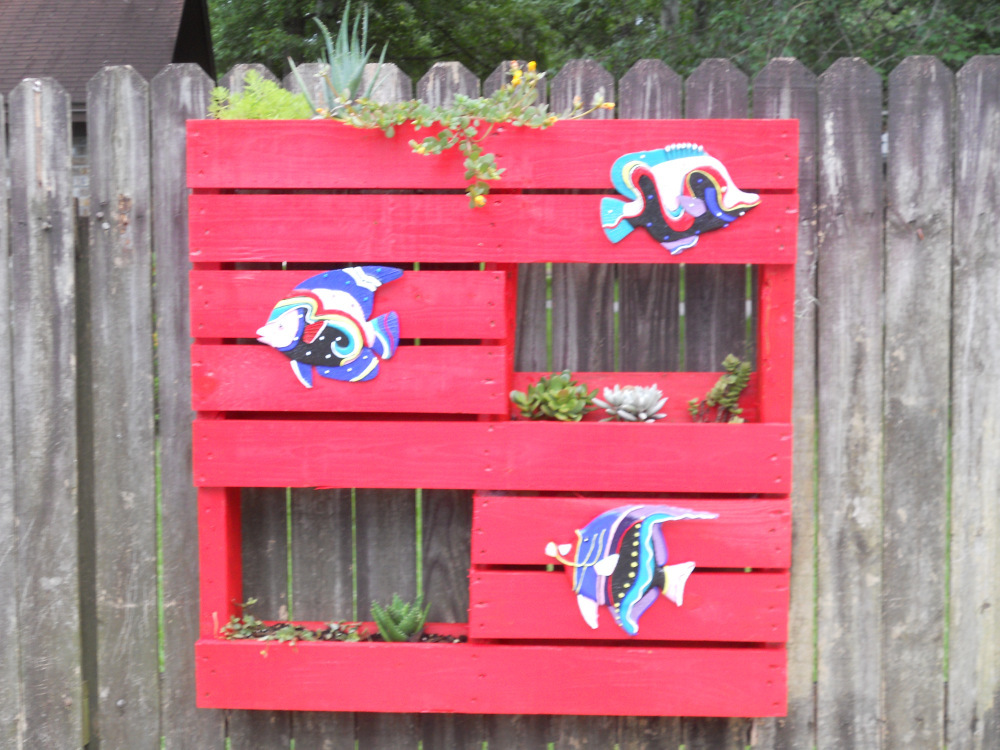 Pallets are good for more than just shipping as a matter of fact we "upcycle" them into thousands of different things! Want something other than a vertical wall pallet planter? Tell us what you want and we can make it for you in our eco up-cycling workshop. Your purchase helps to provide direct mentorship and service learning to youth in our Leadership and Environmental Ambassador Program (LEAP).